PASS – Plan Analysis using Self-learning Solutions
The project PASS encompasses methods and technologies to develop a system that enables automated transformations from hand- or machine-drawn 2D construction plans into a 3D model with a special focus on simulations and analyses on that model. Research topics include classification and modeltransformation to generate data that enables simulations and calculations for the Building Information Modeling (BIM) sector.
Runtime: 01.12.2017 – 30.11.2019
Partners: Aicher IT-Consulting GmbH
Funding: Austrian Research Promotion Agency (FFG) – General Programme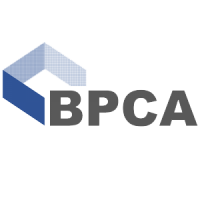 BPCA – Building Plan Component Analysis
In this project, different machine learning methods are implemented, allowing the identification of different components from a construction plan. The construction plans are preprocesses using different methods, like splitting the construction plan in quadratic pictures, or breaking the plan down to each line. Goal of the project is to allow an automatic transformation of 2D-construction plans to 3D-building modells using the analysed components.
Runtime: 01.09.2016 – 28.02.2017
Partners: Aicher IT-Consulting GmbH
Funding: Austrian Research Promotion Agency (FFG) – General Programme
2020 – Automated Transformation Of 2D Classified Building Plan Into an Analysis Model
Not yet published
A. Pointner, C. Praschl, A. Schuler
2020 – Model Verification Using Neo4J Graph Databases
Not yet published
C. Praschl, A. Pointner, A. Schuler
2017 – Comparison of Classifications for the Analysis of Building Plan Components
Not yet published
D. Wilfing, O. Krauss